Sources for the Daily Mail say she and Prince William opted not to go with traditional antique decor (they continue to stray from royal tradition), but instead to adorn Prince George's nursery with Beatrix Potter's beloved children's book characters: Peter Rabbit, Flopsy, Mopsy, Cotton-tail, Mrs. Tiggy Winkle, etc. Love!
Sources say Kate's been looking at pieces from the luxury furniture store Dragons of Walton Street's Beatrix Potter collection, in particular. The collection includes handmade pieces — the Cambridge Toybox, Grand Daughter Clock, dresser, crib, personalized drawings and more — all handmade and handpainted.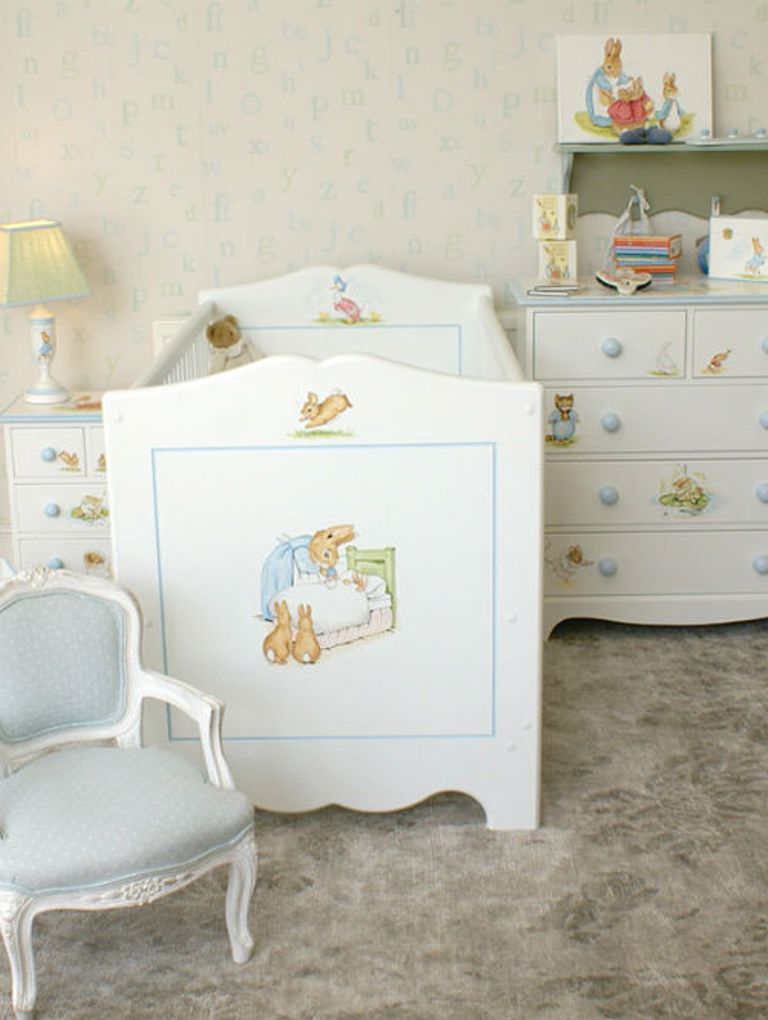 Photo: Dragons of Walton Street
The nursery should be ready for when Kate, William and the baby move to Kensington Palace.
According to Hello! Magazine, Kate got help from Camilla, Duchess of Cornwall, convincing other members of the royal family to go for the less traditional nursery.
Love! xo Haley-O Celebrity Candy: Follow along as Haley Overland delivers the latest scoop on celebrity families — plus sweet celeb interviews! You can't have too much of this candy, so check back often.