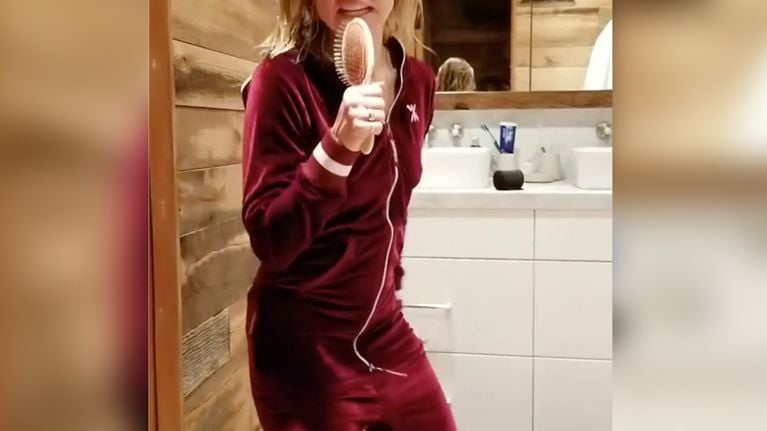 Photo: @daxshepard via Instagram
Dax Shepard is probably best known for his work on the TV show "Parenthood," as well as for goofy comedy films like "Employee of the Month" and "Without a Paddle." But maybe now he'll also be known for popularizing the best alternative to "MILF" ever.
In a recent Instagram post, featuring his wife, Kristen Bell, doing a hilarious mock Sprite commercial in a maroon velour jumpsuit, Shepard captioned it, "GotDAMN does my girl still got it. Holy smokes. #Mombshell."
Um, mombshell?! That's a new one to us (although Urban Dictionary has had it for almost a decade, albeit spelled differently), and frankly, we're totally digging this loving, clever alternative to the rather boorish and tired term MILF (google it if you need to), which has long reigned supreme as the way to indicate that, duh, a woman doesn't stop being a sexual being after she's had a child.
The term MILF, of course, first became popular thanks to the 1999 movie "American Pie," when one of the teenagers spots an alluring picture of his pal's mom. And there's just something about the word MILF that seems unflattering, not all that consensual, and totally objectifying.
Mombshell, on the other hand, feels slightly more positive, not as insulting, not degrading. And certainly in the loving way he used it on Insta, just rather cute! It's a term we can get behind. Go forth and #mombshell your way through this Monday, ladies!
What do you think? Is there one term you prefer over the other, if you had to choose?