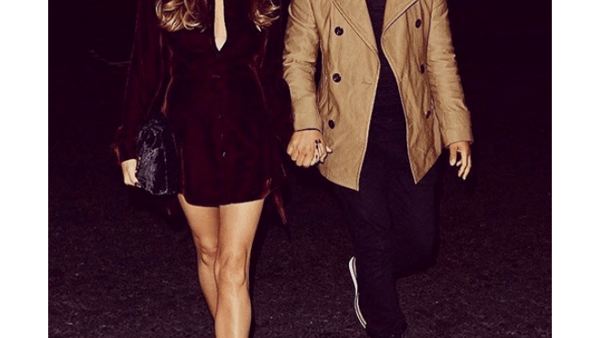 Photo: @chrissyteigen via Instagram
The 30-year-old model had her baby girl, Luna, only seven months ago, but she's already snapped back to her post-baby size (and she's rocking crop tops, no less!). And she's not the only one. Other celebrity moms, like Kim and Kourtney Kardashian, also dropped the baby weight mere weeks after giving birth.
So what's the secret? On the Today Show, Chrissy acknowledged that celebrities have WAY more resources to help them lose the weight than the average mom. She wants new mothers not to feel pressured to lose the weight so quickly because how celebrities do it is very unrealistic.
"Anyone in the public eye, we have all the help we could ever need to be able to shed everything," she says. "So I think people get this jaded sensation that everybody's losing it so quickly, but we just happen to be the ones who are out there."
She reminds admirers that celebrities have tons of help at their fingertips.
"We have nutritionists, we have dieticians, we have trainers, we have our own schedules, we have nannies. We have people who make it possible for us to get back into shape. But nobody should feel like that's normal, or like that's realistic."
Do you hear that, mamas? It's not realistic! Don't be so hard on yourselves. And stop comparing yourself to celebrities because their lifestyles (and cash flow) are totally different than ours.