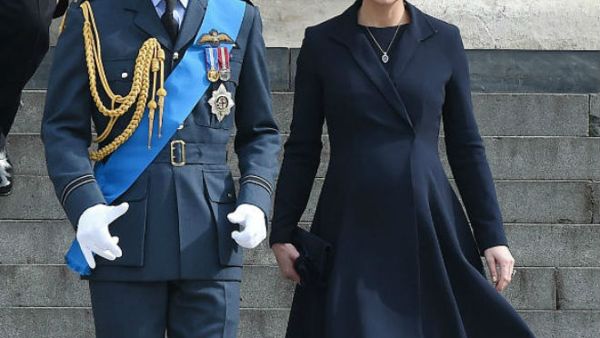 Photo: FameFlynetUK/FameFlynet
The Duke and Duchess of Cambridge welcomed a baby boy at 11:01 a.m. on April 23.
While William and Kate have probably already chosen the name, we won't find out the royal baby's moniker till a few days after their birth. The couple will leave the hospital with their baby being officially called the Prince of Cambridge, then a day or two later they will announce the baby's name via a press release from the palace.
But here's what we do know about Baby Cambridge's name. Royal baby No. 3 will have three names, just like their siblings, Prince George Alexander Louis and Princess Charlotte Elizabeth Diana. And while Emma and Liam are the most popular baby names in Canada, you won't see Baby Cambridge having a trendy name. Instead, the baby, who is fifth in line to the throne, will have a very traditional British name.
We've rounded up the most likely contenders. Which one do you think Will and Kate will choose?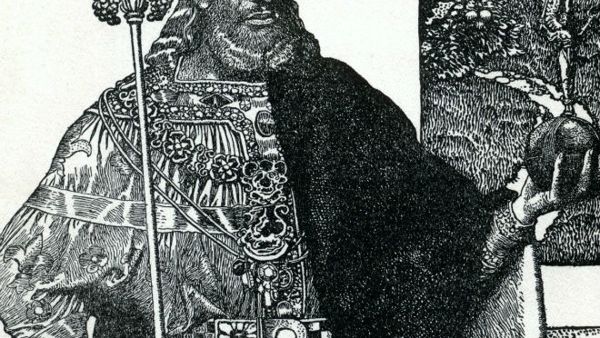 Photo: Wikimedia Commons/John Sweeney
1. Arthur Easily the most legendary British king, King Arthur ruled during the late 5th and early 6th centuries. While there isn't much known about Arthur's reign, quite a bit of mysticism surrounds him thanks to the legends of King Arthur and the Knights of the Round Table. It would be cool to be named after such a romanticized figure.
Photo: Donna Air (@airdonna1 via Instagram)
2. James William and Kate have three family members named James: Kate's brother, James Middleton (pictured above) and her brother-in-law (Pippa's husband) James Matthews, and William's cousin, James, Viscount Severn. But there have been many royal Jameses throughout history, most notably King James I, who inherited the throne after Queen Elizabeth I died. His descent to the throne united Scotland and England.
Photo: Wikimedia Commons/Surtsicna
3. Henry Prince Henry, known to us as Prince Harry, is very close to his brother, Prince William, and he and Kate are said to get along famously. It would be fitting for Will and Kate to name their son after their brother and all the other famous Henrys throughout history.
Photo: Wikimedia Commons/The Duke of Waltham
4. Albert Aside from William and Kate, the most romantic royal love story belongs to Queen Victoria and her husband, Prince Albert. She proposed to him, and he was her most trusted adviser during her reign. When Albert died at the age of 42, Victoria went into mourning for the rest of her life—she wore black for the next 40 years.
5. Philip Prince Philip is William's grandfather and Queen Elizabeth's husband. He is the longest-serving spouse of a monarch and, at the age of 96, he finally retired, though he is still attending some royal engagements. Will and Kate's son would have quite a legacy to live up to if he was named after his great-granddad.
Photo: Wikimedia Commons/Dan Marsh
6. Charles Many people expected Prince George to be named after his grandfather—and, technically, he was because Charles's middle name is George. But maybe the third royal baby will be named Charles. I can already imagine calling him Prince Charlie. Prince Charles's middle names are Arthur and Philip, so either of those names would also honour this royal grandfather.
Other possibilities: Michael or Francis, after Kate's father; Spencer, after Diana's maiden name.
1. Alice Alice was actually the top guess for what William and Kate would name Princess Charlotte (clearly the bets were wrong!). Baby Cambridge won't be the first Princess Alice; Queen Victoria's second daughter was named Alice Maud Mary, and Prince William's great-grandmother was also Princess Alice.
2. Catherine Technically, Princess Charlotte is named after her mom (in addition to her great-grandmother and grandmother) as they both share the middle name Elizabeth. After all Kate has been through with her pregnancies (she's suffered severe morning sickness with each one), it seems she should at least get to name the baby after herself. Though I suspect William and Kate would choose Catherine as a middle name, not a first name. 
Photo: Wikimedia Commons/Nick Parfjonov
3. Frances It's been 20 years since Diana, Princess of Wales' death, and it's clear Prince William still thinks often of his mum. In an interview he revealed that he often tells George and Charlotte about granny Diana. Princess Charlotte's middle name is Diana, but it seems likely William and Kate would name their second daughter after Diana, as well. Diana's middle name Frances would make a lovely first or second name for baby Cambridge.
Photo: Wikimedia Commons/Ermamarih
4. Victoria Queen Victoria was one of the most beloved royals and became sovereign at the age of 18. During her reign, Britain became the empire in which the sun never set. Don't you think Princess Victoria Catherine has a lovely ring to it?
Photo: Wikimedia Commons/James Lafayette
5. Mary If the baby is named Mary (as bookies believe), she won't be the first Princess Mary of Cambridge; her great-great-great-great-grandmother was also Princess Mary of Cambridge. Her son, George VI, wed Mary of Teck (pictured above), making her Queen Mary. The Queen's middle name is also Mary, so it would be sweet if both Cambridge daughters are named after their great-grandmother.
Other possibilities: Carole, after Kate's mom; Elizabeth or Alexandra after the Queen.