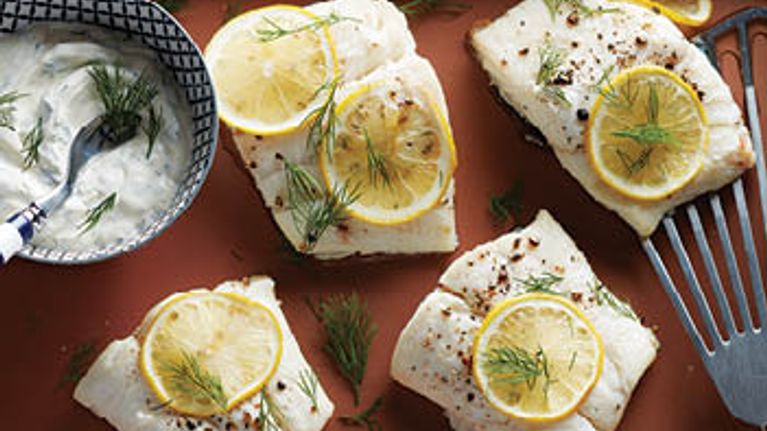 This mild fish pairs well with brown rice and roasted asparagus (throw a tray in the oven along with the fish) or an easy tomato-cucumber salad.
4 skinless fish fillets, (tilapia, halibut or snapper), no thicker than 1/2 in.

2 tbsp low-fat mayonnaise

2 tbsp chopped fresh dill
Instructions
Preheat oven to 450F. Line a large baking sheet with parchment. Arrange fish on parchment and sprinkle with salt. Season with pepper. Top each fillet with lemon slices.

Roast in centre of oven until a knife tip inserted into the thickest part of fish and held for 10 sec comes out warm, 10 to 20 min.

Stir mayo with sour cream and dill in a small bowl. Serve with fish.
Originally published in the Today's Parent October 2016 issue, this recipe has a triple-tested guarantee from the Chatelaine Kitchen.
This article was originally published on Sep 10, 2017
Weekly Newsletter
Keep up with your baby's development, get the latest parenting content and receive special offers from our partners