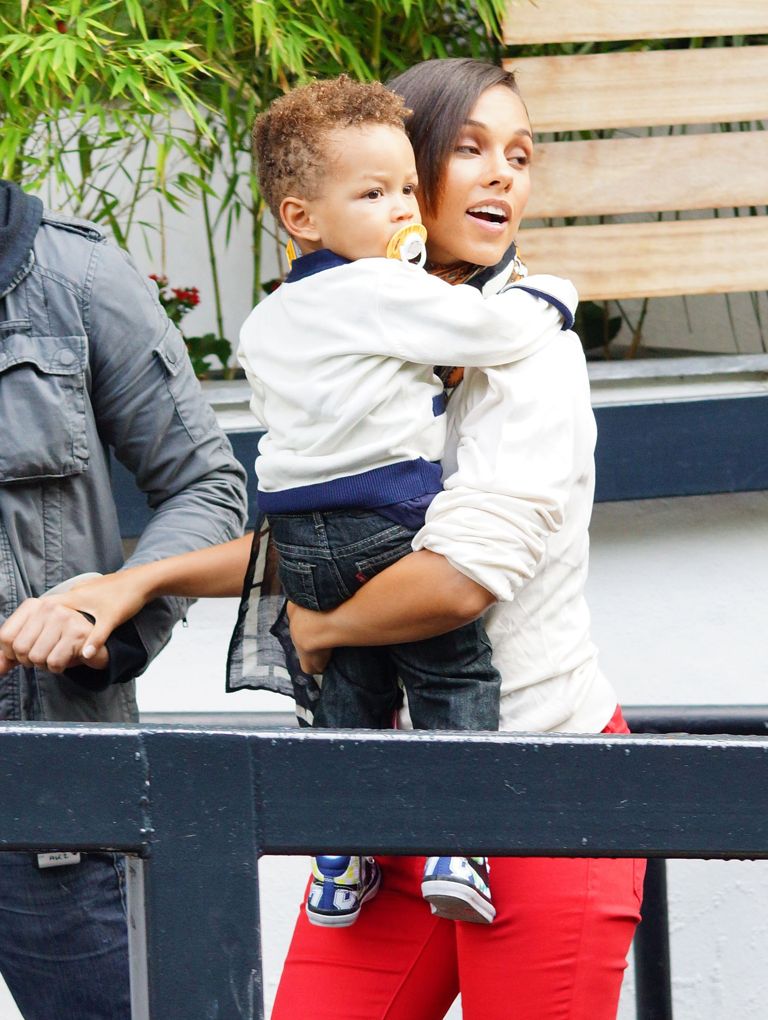 Photo: FlynetUK/Fame Flynet Photos
As the day is drawing to a close here, I couldn't help but be a little saddened by the fact that no one had a baby today! All I wanted was for Drew Barrymore to have her little one (she's due so soon!)... I'm so excited for it!

But alas, that's not the case, so instead I'll let you see some really cute photos of Alicia Keys, 31, and her little guy, Egypt Dean, who is now almost two. They were spotted leaving ITV studios in London, which I can only imagine is for publicity for Alicia's latest album, Girl on Fire, which comes out in November. I think she chose the perfect album title though, because it reminds me so much of The Hunger Games series, which couldn't be a bad thing.

Anyway, the last time I saw a picture of Egypt he was just walking, but now he seems comfortable on his feet, with adorable little sneakers. Take a look!





I'm actually surprised there aren't more pictures of Egypt all over the place, because he's ADORABLE! He doesn't seem afraid of the cameras at all and looks content walking around with his little school bus (which matches his pacifier!).

Take another look at the duo: It looks like she's trying to get him to wave at the cameras!






How cute! He seems to be more concerned about the bus, though, which is understandable for a toddler. I, for one, would be completely focused on Alicia's scarf. I love it!

Have you listened to Alicia's new album? What do you think of it?