Photo: Juan Rico/FameFlynet
What a month for Australian supermodel Miranda Kerr. First, she graces the cover of the latest issue of Cosmopolitan Magazine, and now this: After three years of marriage, she and Orlando Bloom have separated.
"They have been amicably separated for the past few months," their rep says in a statement (via E! News). "After six years together, they have recently decided to formalize their separation. Despite this being the end of their marriage, they love, support and respect each other as both parents of their son and as family."
Miranda, 30, and Orlando, 36, are parents to son Flynn, who was born January 6, 2011.
This news doesn't come as a complete surprise. Several months ago, I (ever the optimist) wrote a hopeful blog post dashing rumours of an imminent break-up. But I should have known better: Hollywood-split rumours always seem to end in, well, a split. Sighhh. They were just so lovely together...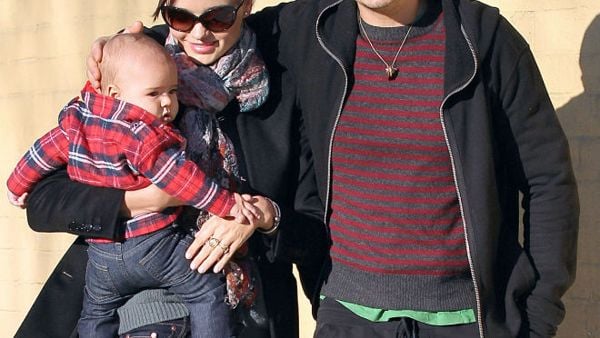 Happier times... Photo: Big Australia/FameFlynet
Orlando and Miranda began dating in 2007 and were married in July 2010.
The last event they attended together was the Broadway opening of Romeo and Juliet, September 19. They were also snapped on the street together October 8, and that was it.
Sighh... xo Haley-O Celebrity Candy: Follow along as Haley Overland delivers the latest scoop on celebrity families — plus sweet celeb interviews! You can't have too much of this candy, so check back often.