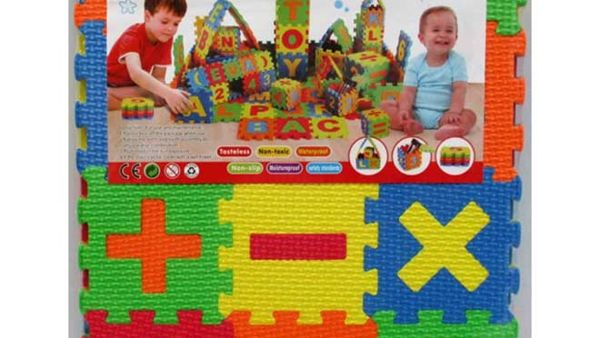 Photo: HealthyCanadians.gc.ca
P.K. Douglass Inc. has recalled their EVA Puzzle Mat because the foam puzzle mat can release small pieces and pose a choking hazard to young children. The affected product has removable multi-colour cut-outs in the shape of numbers and can be identified by the universal product code (UPC) 058445262668.
The recall was issued after Health Canada's sampling and evaluation program determined that these foam puzzle mats do not meet the Canadian safety requirements for toys.
Health Canada has not received any reports of incidents or injuries in Canada.
Approximately 360 units of the recalled products were sold in Canada between June 14, 2016 to October 17, 2016.
What should you do? If you own one of the recalled products, you should immediately take it away from your children and discard it in your regular household waste or return it to your place of purchase for a full refund. For more information, consumers may contact P.K. Douglass by telephone toll-free at 1-877-600-6203 between 8:30 am and 4:30 pm (EST), Monday to Friday, or by email.