More than 100 years old—and still as youthful as ever—Winnie the Pooh is a classic kids' story and holds a special place in the hearts of many parents. Pooh, Piglet and Eeyore-printed crib sheets are perfect additions to baby registries and they turn your kid's mattress into a cozy place to dream.
Like floral crib sheets, Winnie the Pooh bedding is a great option for spring with its palette of muted red, yellow and pastel shades. Add a character-adorned crib sheet or two into baby's first Easter basket along with one of A.A. Milne's original storybooks.
The cutest Winnie the Pooh crib sheets
Disney Winnie The Pooh Hello Sunshine Fitted Crib Sheet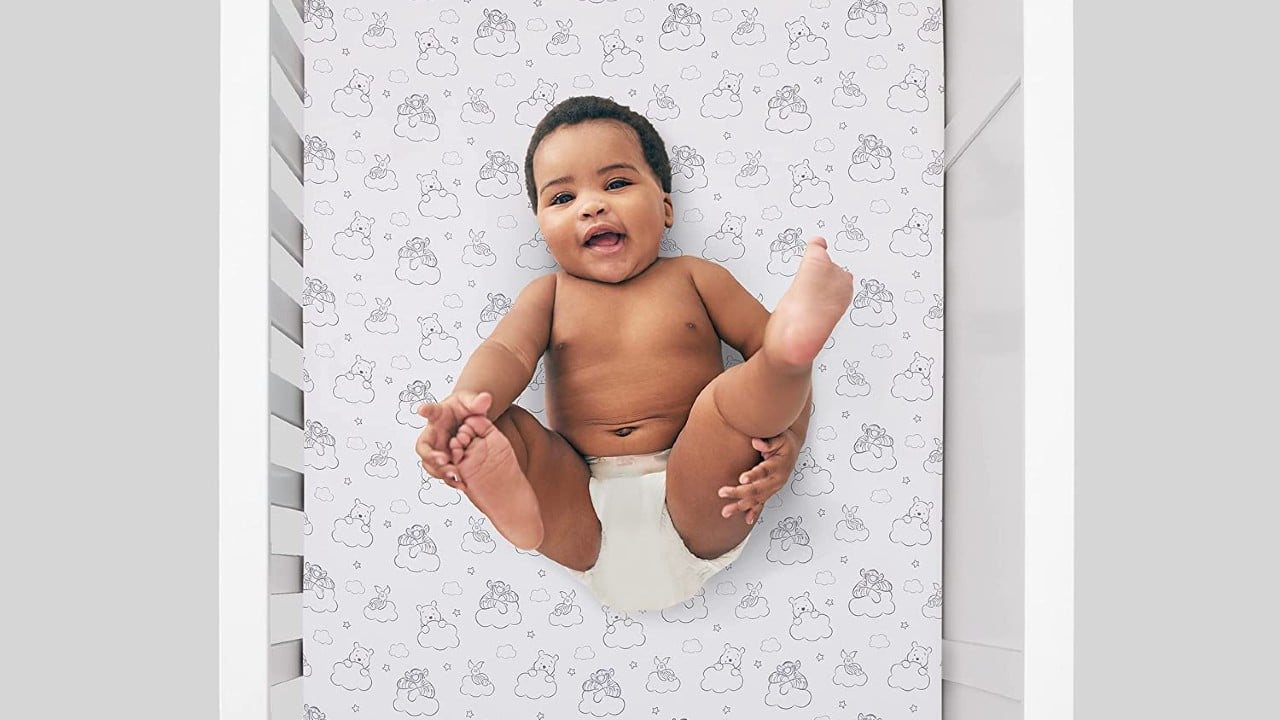 Merchant
This simple, high-contrast design is perfect for both slumber and tummy time. Baby can focus their developing eyes on the sweet faces of Pooh, Piglet and Tigger peeking over fluffy clouds. We love the simple black, white and gray-toned imagery that looks like thoughtful pencil sketching.
Made of soft polyester fabric, this sheet fits a 28 by 52-inch standard crib and can be machine washed in cold water. Complete the theme and the look with this adorable Winnie the Pooh mobile. If you love this affordable option, be sure to scoop up a free Amazon Baby Registry welcome box. It's loaded with freebies including baby sleep gear.