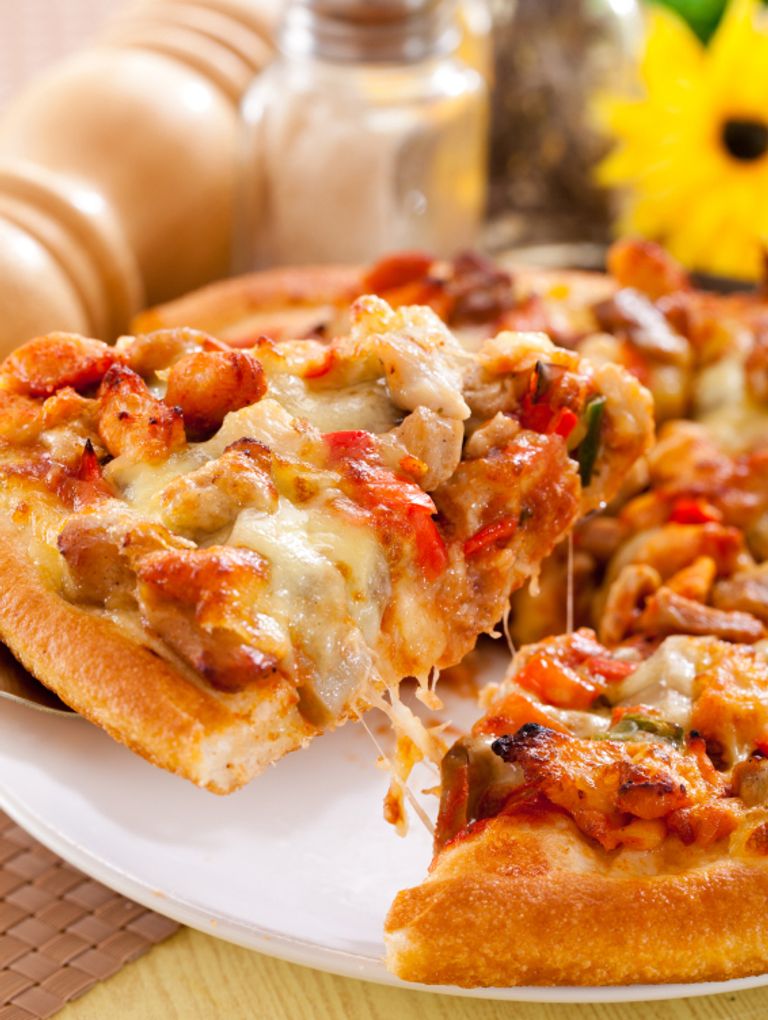 Here's a quick meal in a few minutes that's a terrific follow-up to one of those takeout rotisserie chicken nights in your home. Serve with a green salad or sliced veggies.
4 6- to 7-in. whole wheat pita breads

1/4 cup bottled barbecue sauce

2 cups leftover rotisserie chicken, sliced

1 1/3 cups shredded Monterey jack
Instructions
Preheat oven to 400°F (200°C). Spread 2 tsp (10 mL) barbecue sauce, ½ cup (125 mL) chicken and 1/3 cup (75 mL) cheese on each pita. Repeat 3 times.

Arrange on a parchment paper-lined baking sheet and bake 10 to 12 minutes, or until cheese is bubbly and golden.
This article was originally published on Apr 01, 2007
Weekly Newsletter
Keep up with your baby's development, get the latest parenting content and receive special offers from our partners