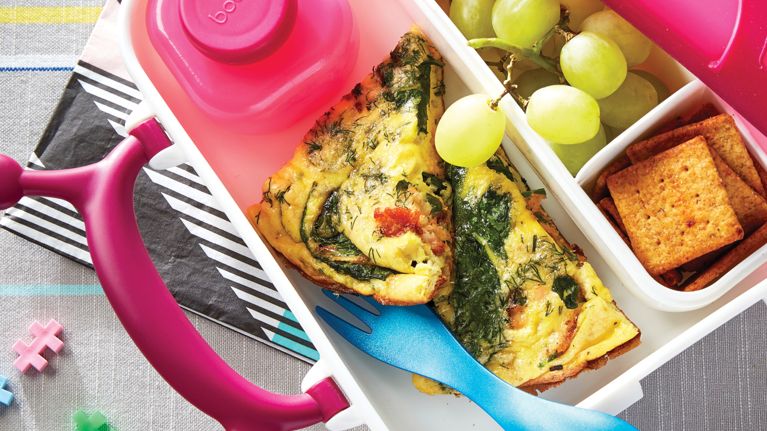 Photo: Erik Putz
Leftover salmon burger finds a new life inside of this quick and easy frittata, which can be served warm or cool.
freshly ground black pepper

1 1/4 cups salmon burger, crumbled

1 tbsp fresh dill, chopped
Instructions
Place sour cream in a medium bowl and whisk in eggs until just combined. Season with salt and pepper.

Heat butter in an 8 to 9-in. ovenproof non-stick pan. Add onion and sauté over medium heat for 5 min or until lightly golden. Add spinach and sauté for 2 min or until wilted. Pour over egg mixture. Crumble in salmon and sprinkle in dill. Cook for 2 min or until frittata has begun to set. Transfer to the oven and bake for 7 to 9 min or until eggs are fully set.
Originally published in the Today's Parent September/October 2018 issue. Photo by Erik Putz.
This article was originally published on Aug 23, 2018
Weekly Newsletter
Keep up with your baby's development, get the latest parenting content and receive special offers from our partners