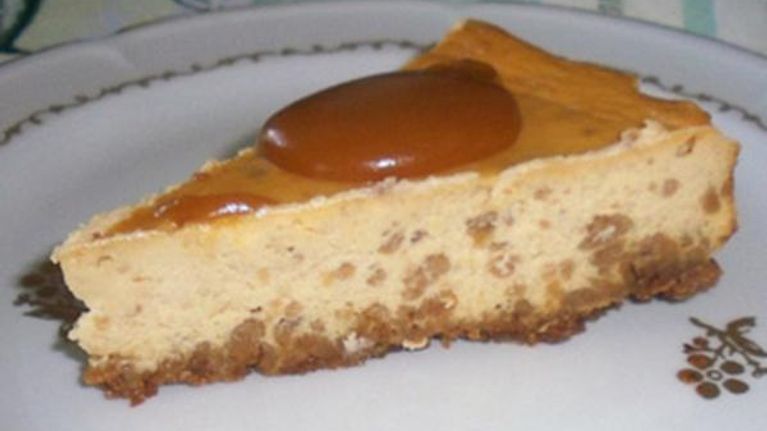 http://www.flickr.com/photos/jeanfred/
2 cups graham cracker crumbs
Instructions
Preheat oven to 325° F (165° C)

In a small bowl, stir together the graham cracker crumbs and the 1/2 cup of sugar. Add the melted butter and mix well together. Press into the bottom of a 9 inch springform pan. Cover the bottom of the pan with foil to make it waterproof.

Next in a large bowl cream together and 1 cup of sugar until soft and smooth. A hand mixer or stand mixer is definitely recommended. Stir in the lemon juice and vanilla extract; be sure to scrape the bottom of the bowl to prevent lumps. Beat in the eggs one at a time, then slowly add Skor chips and 2 of the crushed Skor Bars. Pour the batter over the graham cracker crumb mixture in the springform pan.

Place your foil covered springform pan into another cake pan or larger pan with sides, and then fill the larger pan with water to create a water bath (this prevents cracking).

Bake for 90 minutes, be sure to check after 45 minutes and refill the water bath. After 90 minutes turn off the oven and leave inside the oven for about an hour. Chill for at least 4 hours before removing from pan. Once chilled sprinkle the remaining 2 Skor Bar crumbs over the top.
By Cara- Ladybug Mom
Who needs a fancy restaurant for cheesecake when you can easily make it at home! Enjoy!
This article was originally published on May 18, 2012
Weekly Newsletter
Keep up with your baby's development, get the latest parenting content and receive special offers from our partners