Photo: Rock Blocks
Wooden blocks may seem obvious, but these eco-friendly, naturally dyed (using cranberries, blueberries, wild indigo and beans) wooden blocks come in organic shapes that are perfect for building, balancing, stacking, and sorting.
Choose from an array of palettes like rainbow, blue, pink & green, and natural, or mix and match your favorite sets to create your own multicolor collection of handcrafted "stones."
Photo: Julie Morton, Stepping Stones
3. Customizable wooden family
Two moms? Single dad? Triplets? Young kids will love seeing their family reflected in their own unique wooden family set. These adorable peg dolls are built to last, with woodburned faces and a beeswax finish. Choose natural wood or colored (non-toxic acrylic) for a keepsake item that's plenty of fun to play with, too.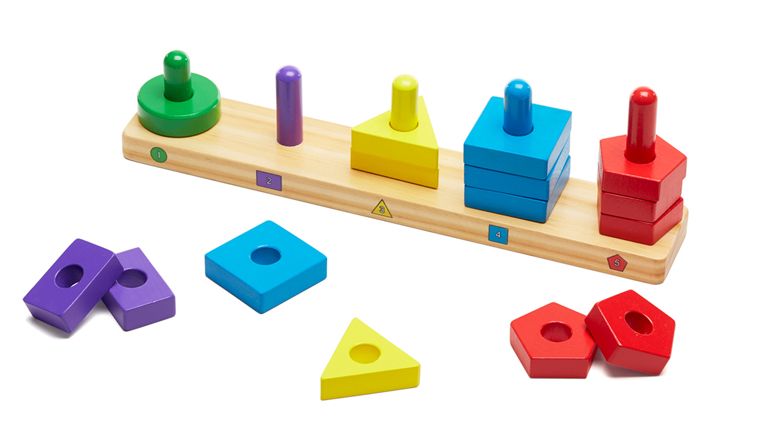 Photo: Melissa and Doug
4. Stack & Sort board
This pretty peg board with stackable shapes is ideal for supporting the development of your little one's fine motor skills, in addition to helping them practice sorting, shape identification, and counting.