Paul Bettany, 42, is stepdad to wife Jennifer Connelly's son, Kai, 16. In an interview with Men's Health Magazine, he recalls what it was like parenting for the first time with a spouse who already had kids: 
Jennifer's been a parent before, but she's been really good with my neuroses. I was looking in Stellan's mouth once and saw what I was sure was baby black-gum death . . . . She said it was just a tooth coming in. And I'm saying, "No, this is baby black-gum death, and we have to go to the hospital!" So we went to the doctor — Jennifer sweetly came along — and the doctor looked in his mouth and said, "That's a tooth coming through." And I said, "See, honey, that's just a tooth coming in. It's not black-gum death!"
Ha! Paul and Jennifer have two kids together — Stellan, 10, and Agnes, 2.
Read more: Celebrity parents: Love at first take>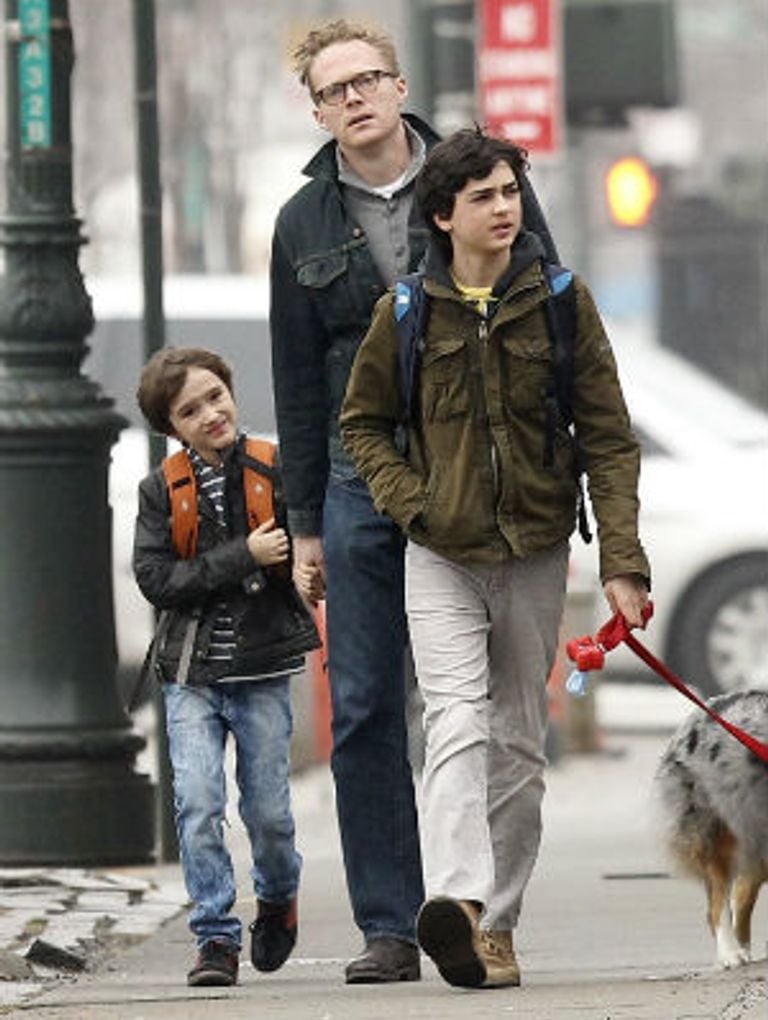 Paul, Kai & Stellan. Photo: FameFlynet