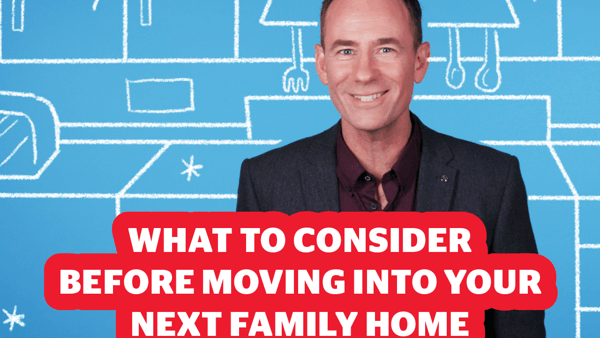 Photo: Graham Runciman, Text: Sun Ngo
After a cross-country trek, we arrived at our new house on July 1. Wanting a break from unpacking, we headed over to the nearby park with our three-and-a-half-year-old daughter. Kids were running around as impromptu fireworks lit up the sky. Sure, we knew our new neighbourhood was family-oriented, but this was proof we had made the right choice. We moved to be closer to work, but there are many reasons families relocate. As you look for your next family home, here are four things you'll need to consider.
1. Ponder your priorities If you're thinking about making a move, the first thing you need to do is think about your priorities. For example, our number one priority was living among families with young kids. Consider what's most important to your family­­—it's unlikely you'll get the "everything" house without making trade-offs. Even if you do find it, it might be hard to afford given other budget busters, like retirement and kids' education savings.
2. Consider both home and 'hood The "want" list starts with the house itself, including its size, style and state of repair. Of course, you're not just buying a home: You're buying a neighbourhood. Schools, parks, shops, access to highways and transit, and the distance to your workplace—these all factor into the purchase price. List all the variables that matter to you and then rank them in order of importance.
3. Calculate what you can afford There's what the bank says you can afford without defaulting on your mortgage and what you can afford based on the life you want to live. The rule of thumb used to be that you shouldn't spend more than 30 percent of your gross income on your total home ownership costs. And while you can still opt to follow that rule, you need to look at your full financial picture to see what makes sense for you. 
Work through a detailed mortgage calculation—online or with your bank—to see what your monthly payment will be, based on your down payment, the interest rate and the home's purchase price. Then add in property taxes, maintenance fees (don't forget one-time costs), lawyer's fees, land transfer taxes, moving expenses, renovations and decorating. Finally, see how that monthly payment fits within your budget and what sacrifices you might need to make. The new mortgage stress test also means you'll need to prove you can afford your monthly payment even if interest rates rise a couple of points. This might significantly reduce your buying power; you may decide to hold off on your real estate purchase until you have saved or earned more.
4. Understand the emotional side of the deal Your insecurities, greatest hopes and fears—they all come into play as you make this important financial decision. While it's important to keep all of the above in mind when buying a home, the choice still has to feel right. We made a choice from the heart and have no regrets.
________________________________________________________________________________
Scotiabank Home Ownership Help – When it's time to move or renovate, make sure to choose the financing solution that's right for you. Our Home Financing Advisors can meet you wherever's most convenient.  scotiabank.com/homeownership