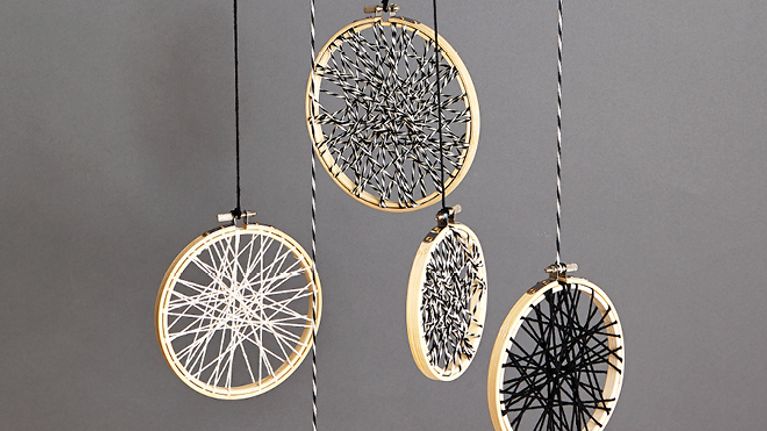 How to make an embroidery hoop mobile:
2. Remove the outer brackets from all the hoops and set aside.  Put inner 10-in. hoop aside as well. Tie twine in a small knot around each inner hoop.
3. Wrap twine tightly around inner hoops in a zigzag fashion.When done, cut twine a little longer than needed, to knot and secure. Re-attach outer brackets.
4. Cut 5 pieces of twine in varying lengths from short to long. Tie 1 piece of twine to each bracket clasp. Knot twine around the inner 10-in. hoop at varying intervals. Secure outer bracket, hang and enjoy!
This article was originally published on May 22, 2015
Weekly Newsletter
Keep up with your baby's development, get the latest parenting content and receive special offers from our partners