Photos: Tony Lanz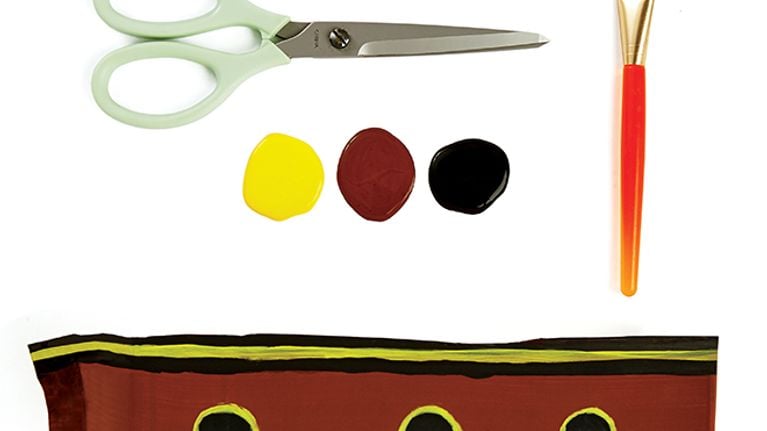 Step 2.  Lay the juice carton on its side and cut an inch off the top. Paint the rest like a ship and let dry. Insert the skewer into the Styrofoam ball.
Step 3. Cut out a foam flag and skull and attach with glue. Cut holes on the top and bottom, and slide flag onto the skewer. Glue the skewer to the inside bottom of the ship.
A version of this article appeared in our January 2014 issue with the headline "Pirate party," p. 16.
This article was originally published on Jan 16, 2014
Weekly Newsletter
Keep up with your baby's development, get the latest parenting content and receive special offers from our partners