Photo: Tony Lanz. Illustrations: Leigh-Ann Allaire Perrrault
a sheet of printed cotton fabric
two wooden dowels
fabric glue
yarn
marker
green, white, red and black felt (available at fabric stores)
scissors
Lay the cotton fabric face down and place the wooden dowels 2-in. away from each end seam. Glue a long piece of yarn across the centre of the top dowel as the hanging mechanism. Add fabric glue to the back of the top and bottom seams and fold over each dowel.
Fold the green felt in half and draw one side of the tree profile with a marker. Cut the folded fabric along your marker lines and then open to reveal a tree. Centre the tree onto the cotton fabric and adhere with glue.
Trace 38 felt circles with a marker, then cut them out. Cut 13 of the circles in half. Apply glue along the rounded bottom of each half circle and attach it to a full circle to create pockets. (You'll have one half circle left over.)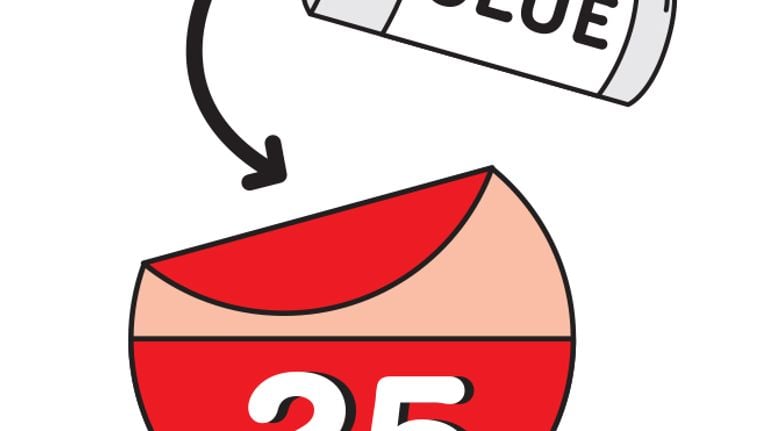 Cut out a felt number for each day and stick to the front of the pockets. Glue the circles to the tree and fill the pockets with surprises.
A version of this article appeared in our December 2013 issue with the headline "Christmas countdown," p. 32.
This article was originally published on Nov 17, 2015
Weekly Newsletter
Keep up with your baby's development, get the latest parenting content and receive special offers from our partners