A glitzy disco-ball necklace is the must-have accessory for your dancing queens and kings. While you can pick up glittery ornaments, it's much more fun for your guests to make one.
You'll need: eye pins, small Styrofoam balls, wire cutters, white tacky glue, sequins and nylon string.
1. Stick eye pin through Styrofoam ball so the looped end sits on surface. Snip off excess with cutters and glue to secure.
2. Have guests dab glue on ball in small sections. Stick sequins on in rows.
3. Thread string through eye pin loop, leaving enough slack to hang loosely around child's neck; tie ends together.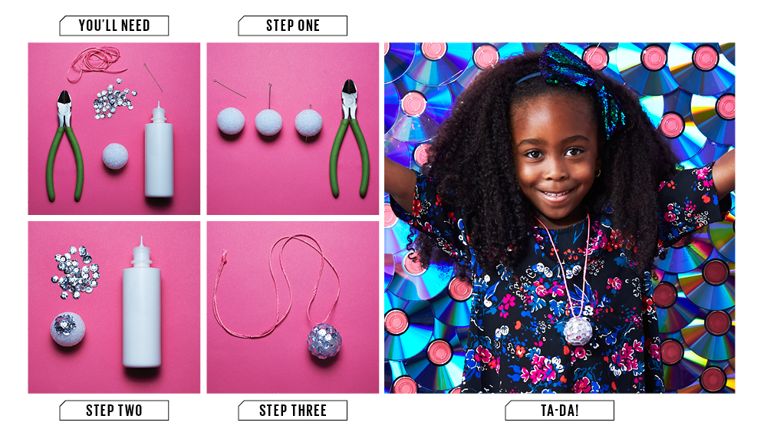 Photo: Erik Putz