A custom-made banner is a sweet party decoration. But ordering one from Etsy or a local maker can get a little pricey. Instead, use your computer and printer to make your own. It'll require a bit of effort but minimal talent, and it's reusable—after the party, simply take the letters off the string and store them flat in an envelope.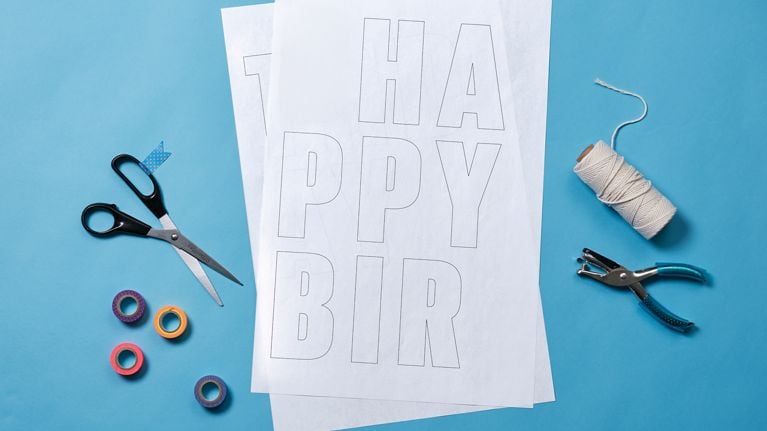 1. Choose a blocky typeface in Word. Use the Text Effect function to create outlined letters.
2.  Print letters on white paper, then apply tape in repeating strips to cover the letters.
3. Following the outline (it will show through), cut out each letter. Punch holes.
4. String letters together on twine. You can easily move them around to adjust.
A version of this article appeared in our March + April 2017 issue with the headline "Party on," pp. 51-9. Photos by Erik Putz.