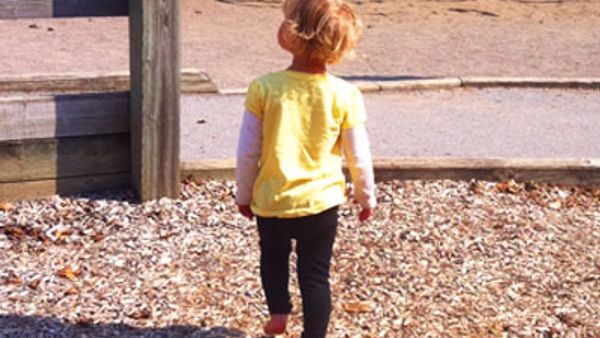 Would you let your children play barefoot in a family-friendly park?
But going back to my barefoot kiddos: Last week at the park I got the stink eye from other families when Gillian and I took off our shoes before we climbed and played. One little girl tried to take off her shoes and her mother immediately warned her daughter to put them back on because walking around the park barefoot was too dangerous. This was a popular, family-friendly park that I felt confident being barefoot in so I had a hard time believing that it would be dangerous.
But beyond razor blades and other sharp, scary pointy things that could maim my babies (more likely to be porcupine quills in my neighbourhood), I really believe that barefoot is best for everyone — healthier feet, a stronger connection to the planet and, for grown-ups, the chance to feel like a little kid again. Who can argue with that?

Have you let your kids run around outside barefoot?