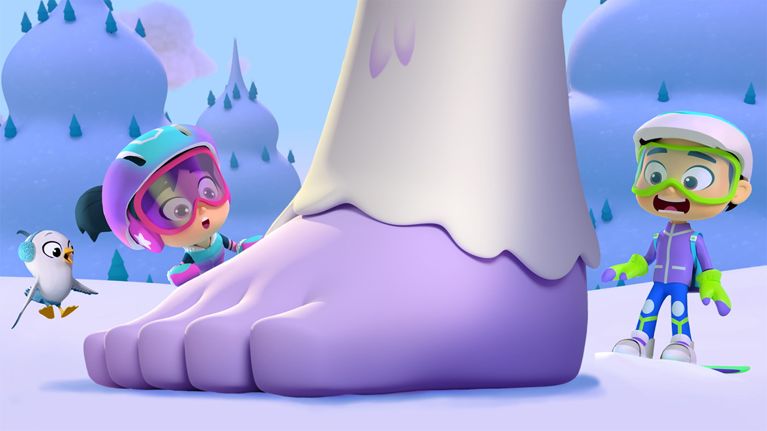 Photo: Netflix
Netflix Canada has announced which new TV shows and movies it will be adding to its lineup next month and, of course, that means more options for kids! There are a bunch of titles to look forward to in March, including Michelle Obama's new show Waffles + Mochi, new seasons of StarBeam and WordParty and plenty of kids' movies like Pokémon Detective Pikachu and The Tale of Despereaux. Check out the full lineup with specific release dates below.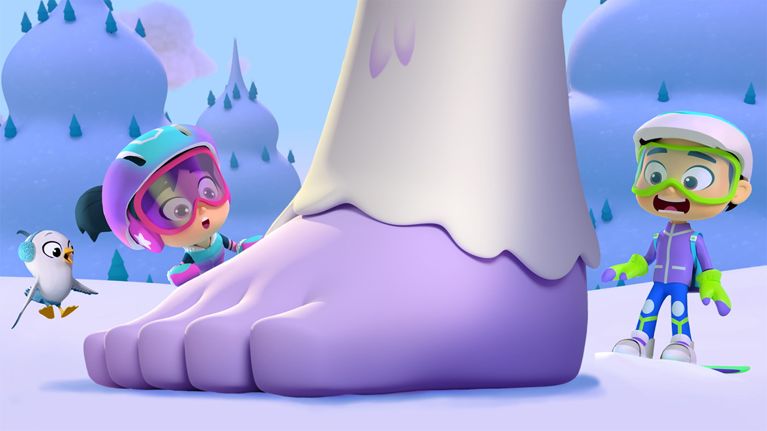 Photo: Netflix
Best for: 4+ StarBeam is back with her family and favourite sidekicks to defend Somerset from all the wacky villains trying to stir up trouble and spoil the fun! Available March 9

Thomas & Friends: Marvelous Machinery: A New Arrival
Best for: 4+ With a technology fair in Sodor, Thomas and the Stream Team tackle a flurry of tasks—but can they complete their deliveries before the grand opening? Available March 1
Photo: Netflix
Best for: 3+ Party with animal babies Franny, Bailey, Kip, Lulu and Tilly as they learn new words and life lessons in English and Mandarin through song and dance! Available March 2

Thomas & Friends: Marvelous Machinery: World of Tomorrow
Best for: 4+ Amid special demonstrations in Sodor, Thomas and the gang worry they'll be replaced by new inventions until a mission shows how useful they really are. Available March 1
Photo: Netflix
Best for: 7+ Alien reporters Ixbee, Pixbee and Squee return to Earth, where they learn about more odd human customs and inventions like trains and fashion. Available March 19

Bakugan: Armored Alliance
Best for: 8+ Dan Kouzo and his crew of heroic brawlers battle both challengers and powerful, evil forces as they work to protect humans and the Bakugan. Available March 15
Photo: Netflix
Best for: 7+ Meet the Ghost Club! Their adventures take them all around Los Angeles as they interview ghosts, solve problems and learn about their city's history. Available March 5

Best for: 11+ After being abandoned at a fair, Billy constantly searches for his mother. His life, however, takes a huge turn when he inherits the superpowers of a powerful wizard. Available March 1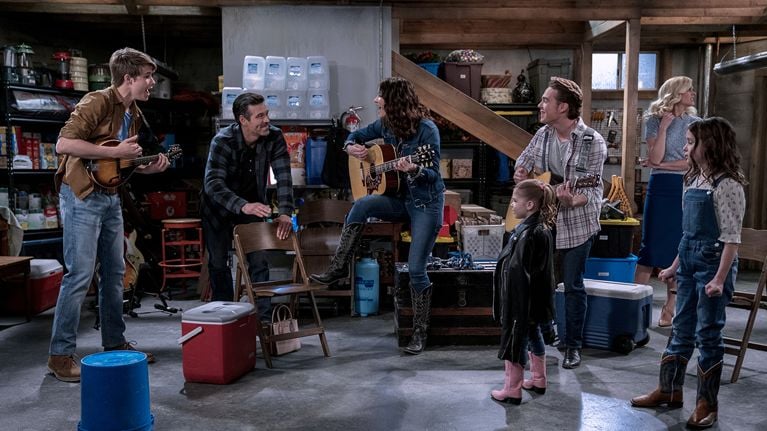 Photo: Netflix
Best for: 8+ An aspiring young country singer finds the band she's been missing when she takes a job as a nanny for a musically talented family. Available March 19

Best for: 8+ With Grit, Love, Action and Moxie (G.L.A.M.), the students of Rainbow High combine their unique creative skills and work together to achieve their unlimited dreams today. Available March 29
Photo: Netflix
Octonauts & the Ring of Fire
Best for: 4+ When lava-spewing volcanoes start a chain reaction of disasters across the ocean, the Octonauts must work together to save their sea creature friends. Available March 30

Best for: 4+ When the penguins face a new threat, Mumble, with the help of his family and friends, decides to bring together the entire penguin population in order to save their species. Available March 1
Photo: Netflix
Secret Magic Control Agency
Best for: 8+ Hansel and Gretel of fairy tale fame—now acting as secret agents—must use magic, clever thinking and teamwork on a mission to find a missing king. Available March 25

Pokémon Detective Pikachu
Best for: 7+ After the demise of his father, Tim travels to Ryme city where he runs into his father's Pokemon partner, Pikachu. They team up and try to work on the case left unfinished by Tim's father. Available March 23
Photo: Netflix
Best for: 5+ Curious puppet pals Waffles and Mochi travel the world exploring the wonders of food and culture while learning how to cook with fresh ingredients. Available March 16

Best for: 5+ Three unlikely heroes: a misfit mouse, an unhappy rat and a servant girl find their fate intertwined with that of a princess. Available March 3

Netflix takes things off the platform every month, and sadly, this time a few popular kids' franchises are getting the chop. All three Madagascar movies (Madagascar, Madagascar: Escape 2 Africa and Madagascar 3: Europe's Most Wanted) and all four Spy Kids movies (Spy Kids, Spy Kids 2: The Island of Lost Dreams, Spy Kids 3: Game Over and Spy Kids: All the Time in the World) are leaving the platform on March 30th. Lastly, on March 31st, seasons one through five of Peppa Pig will also be gone. Luckily there's still the whole month left to enjoy them as a family. Everyone to the couch!
This article was originally published on Feb 25, 2021
Weekly Newsletter
Keep up with your baby's development, get the latest parenting content and receive special offers from our partners