Kids' books we love 2015
Tough Guys (Have Feelings Too)
Written and illustrated by Keith Negley, Flying Eye Books, $25 (AGES 5–7). Yes, even the toughest of dudes—wrestlers, superheroes, ninjas and dads—have feelings! This book lets kids know it's OK to let their emotions out.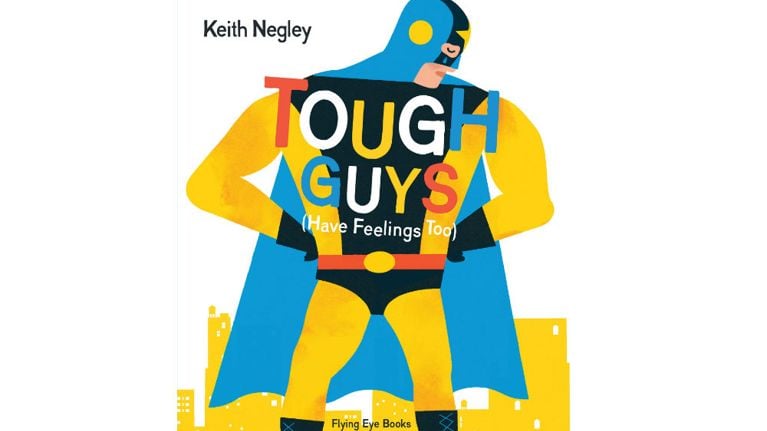 The Snow Rabbit
Illustrated by Camille Garoche, Enchanted Lion Books, $17 (AGES 4–8). After finding a snow rabbit in front of their house, two sisters decide to follow it deep into the woods on a wintry night in this beautiful wordless tale.
Diary of a Wimpy Kid: Old School
Written and illustrated by Jeff Kinney, Amulet Books, $17 (AGES 8–12). Greg has a hard time after his town decides to go electronics-free. Will he find a way to survive this unplugged world?
The League of Unexceptional Children
Written by Gitty Daneshvari; Little, Brown Books; $19 (AGES 8-12). Shelley and Jonathan have always been "average," but when they're asked to become new spies in the Leage of Unexceptional Children, they're not sure they're ready for it. 
Imaginary Fred
Written by Eoin Colfer and illustrated by Oliver Jeffers, HarperCollins, $24 (AGES 4-8). What will happen to Sam's loyal imaginary friend, Fred, when Sam finally makes a real-life pal? The latest offering from beloved illustrator Oliver Jeffers is a sweet tale about friendship – and letting go. 
Two White Rabbits
Written by Jairo Buitrago and illustrated by Rafael Yockteng, Groundwood Books, $19 (AGES4-7). A migrant girl and her dad travel a lot–on trains, cars, trucks and boats– but she's not quite sure where they're going. It's a timely story that can help kids to better understand difficult current events. 
Worms
Written by Bernard Friot and illustrated by Aurélie Guillerey, Kids Can Press, $17 (AGES 4-7). John-Paul is bored at his dad's dinner party, so he decides to help out in the kitchen and add a special garnish to everyone's salad: Worms! It's a hilariously gross tale.  
Loula and Mister the Monster
Written and illustrated by Anne Villeneuve, Kids Can Press, $19 (AGES 3-7). Loula adores her dog, Mister, so when her mom says she "can't live with that monster," Loula tries to turn him into the perfect pet before he gets the boot. 
Dojo Daytrip
Written and illustrated by Chris Tougas, Owlkids, $17 (AGES 3-7). The little ninjas from Dojo Daycare are back, but this time they're taking a field trip to the farm. They get pretty rowdy, but eventually remember their creed of always helping someone in need. 
Under Your Nose
Written by Judith and Shandley McMurray, and illustrated by the Tobin Island Artists, Firely Books, $20 (AGES 5-8). Chloe and Zachary's tablets die at the cottage, so Gramps shows them how much fun they can have outside in the woods.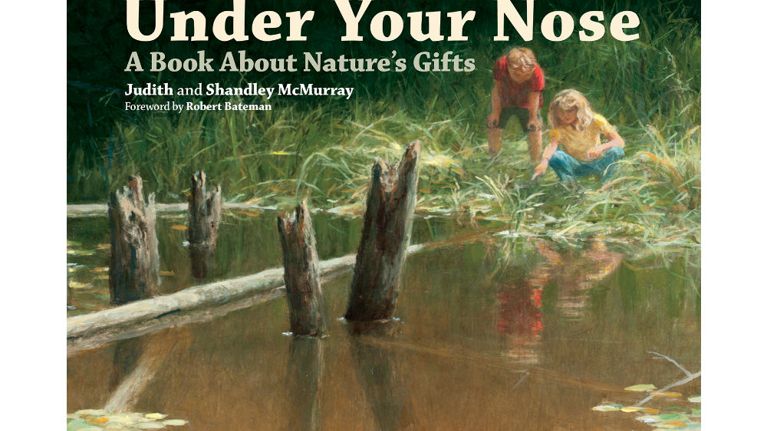 Minrs
Written by Kevin Sylvester, Simon and Schuster, $22 (AGES 8-12). With Earth running out of resources, humans are sent to a planet called Perses to work as miners. But as soon as Christopher and Elena's families arrive, Perses is attacked! 
Bug in a Vacuum
Written and illustrated by Mélanie Watt, Tundra Books, $25 (AGES 5-9). The creator of Scaredy Squirrel brings us the story of a brave bug who gets sucked into a vacuum. He goes through denial, anger, despair and acceptance, but wonders if he'll ever be free again. 
The Day the Crayons Came Home
Written by Drew Daywalt and illustrated by Oliver Jeffers, Philomel Books, $22 (AGES 3-7). In this follow-up to The Day the Crayons Quit, a new set of crayons needs a rescue. Maroon got squished in the sofa and Glow-in-the-Dark is trapped in a scary basement!
The Nest
Written by Kenneth Oppel and illustrated by John Klassen, HarperCollins, $20 (AGES 10 and up). When Steve's baby brother gets sick, Steve is sure angels will save him. But the thing that appears in Steve's dream is no angel– it's a wasp queen who offers to "fix" the baby. Should he say yes?
Garbage Delight
Written by Dennis Lee and illustrated by Sandy Nichols, HarperCollins, $13 (AGES 0 to 4). The famous Canadian poem about a litte bear who just wants to munch on garbage is now out as a board book for the littlest of readers. 
Leo: A Ghost Story
Written by Mac Barnett and illustrated by Christian Robinson, Chronicle Books, $23 (AGES 3 to 5). It's hard to see Leo, but that's because he's a ghost. When he finally makes a human friend, he's afraid to tell her what he really is.
Princess and the Pony
Written and illustrated by Kate Beaton, Scholastic, $20 (AGES 4 to 8). Warrior Princess Pinecone asks for a horse for her birthday to prove her strength, but the pony she gets turns the kingdom of warriors into softies.
This is Sadie
Written by Sara O'Leary and illustrated by Julie Morstad, Tundra Books,$20 (AGES 3–7). Sadie has a huge imagination and loves to read. This story is about the amazing journeys her books take her on—like adventures to mystical realms and the depths of the sea. 
Templeton Gets His Wish
Written and illustrated by Greg Pizzoli, Disney-Hyperion, $18 (AGES 3–5). Templeton's family is always on his case. But when he wishes them away, he realizes he should have been more careful about what he wished for.
Butterfly Park
Written and illustrated by Elly MacKay, Running Press, $21 (AGES 3 AND UP). When a young girl visits Butterfly Park, only to find it empty, she rounds up her friends to lure the butterflies back. Another book full of dazzling paper-cut illustrations from this Canadian author.
Outstanding In The Rain
Written and illustrated by Frank Viva, Tundra Books, $22 (AGES 3 to 7). An excited ride warrior takes on Coney Island with all of its sights, sounds and smells. The holes in the pages transform the images as readers flip through.
School Days Around the World
Written by Margriet Ruurs and illustrated by Alice Feagan, Kids Can Press, $20 (AGES 3 to 7). Readers will learn how 14 kids around the world spend their time at school—like how kids in the Cook Islands wait for drums to signal lunchtime.
The Tapper Twins Go To War (with Each Other)
Written by Geoff Rodkey, Little, Brown and Company, $16 (AGES 8 to 12). Twins Claudia and Reese are in a prank war, and this book is a collection of their digital trail made up of text messages, chat logs and screenshots!
Chooky-Doodle-Doo
Written by Jan Whiten and illustrated by Sinead Hanley, Candlewick Press, $15 (AGES 2 to 5). The chooky chicks are having a hard time yanking a worm out from the ground! With the help of a big rooster, they tug until it finally comes free.
Home
Written and illustrated by Carson Ellis, Candlewick Press, $20 (AGES 4 to 8). The illustrator of the Wildwood series has produced a stunning picture book that tells a story about diverse homes—both real and fantastical—around the world. 
Random Acts
Written by Valerie Sherrard, Puffin, $15 (AGES 8 AND UP). As Zoey Dalton and her friends perform random acts of kindness for their community, people mistake their altruism for troublemaking! The trio must form a plan to make things right again.
Goodnight, Canada
Written and illustrated by Andrea Beck, Scholastic, $10 (AGES 0-3). Wee Canadians will love this board book that teaches them all about our provinces, from the coast of Prince Edward Island to the mountains of British Columbia.
The Yoga Game By The Sea
Written by Kathy Beliveau and illustrated by Denise Holmes, Simply Read Books, $19 (AGES 3-8). Turn little ones on to yoga through this rhyming picture book that asks its readers to guess what the next pose might be.
Neil Flambe and the Bard's Banquet
Written by Kevin Sylvester, Simon & Schuster, $16 (AGES 8-12). Cooking and solving crimes are what Neil Flambe does best. When a special British guest disappears, the Queen herself calls on Neil to crack the case.
Are You My Mommy?
Written and illustrated by Joyce Wan, Scholastic, $8 (AGES 0-4). A chicken isn't a bunny's mommy, and neither is a pig or a horse! Help a lost little rabbit find his mother in this adorable board book.
Pig the Pug
Written and illustrated by Aaron Blabey, Scholastic, $15 (AGES 3-6). Pig won't share any of his toys with his puppy pal, Trevor. But after his greed goes a little too far, he soon learns his lesson: It's not nice to be a hog!
Magical Animal Adoption Agency: Clover?s Luck
Written by Kallie George and illustrated by Alexandra Boiger, HarperCollins, $17 (AGES 7 to 10). After agreeing to tend to Mr. Lams' animal adoption agency, Clover must face a clever witch who ruthlessly tries to steal all the animals.
Look
Written and illustrated by Edouard Manceau, OwlKids, $20 (AGES 3 to 7). Little readers will find red things and orange things, things that are near and things that are far as they gaze through the peephole in this cool oversized board book.
Wolfie the Bunny
Written by Ame Dyckman and illustrated by Zachariah OHora, Little, Brown and Company, $19 (AGES 3 to 6). Dot Bunny is worried that her new wolf brother will gobble everyone up, but she soon learns that he's the most caring sibling she could ever wish for.
Smashie McPerter and the Mystery of Room 11
Written by N. Griffin and illustrated by Kate Hindley, Candlewick Press, $18 (AGES 7 to 10). When the class's pet hamster disappears, Smashie and her best friend work together to solve the mystery.