1. Pull aside hair by the hairline on either side and put the middle section in a low ponytail. Tie a ribbon around the ponytail.

2.  Start twisting the hair from the ponytail tightly.

3. Twist the ponytail up along the head in a circle.

4. Pin the bun tightly down around the circle.

5.  Try to make the twist as even as possible throughout the circle.

6. Put a braided hairband around the hair. If the child has very thick hair, take a lock from underneath the twist, braid it and wrap it around the hair instead of the hairband.

7. Lightly backcomb the loose hair and divide it in two.

8. Take hold of the left section and put two fingers under the twist on the right side.

9. Pull the hair through, underneath the twist.

10. Do the same thing on the other side.

11. Press the ends of the hair into the bun that has formed at the back, and pin the hair down. It's best to hook the pin into the bulge and the root of the hair, then push it in and down into the hairdo.

12. Decorate the middle of the hairdo with hair accessories à la Anna.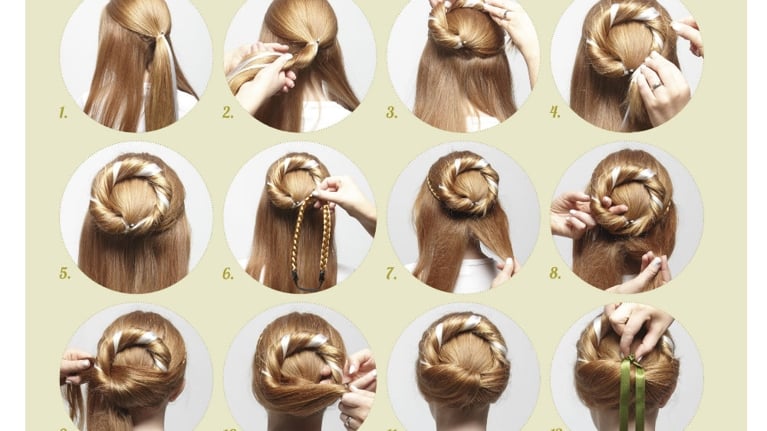 Disney Frozen Hairstyles: Inspired by Anna and Elsa (Edda USA)