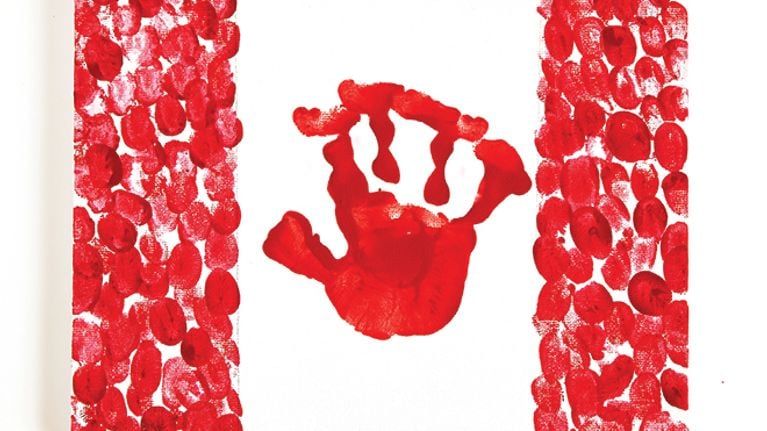 Fingerpainting Set up a crafting area where kids will make their very own Canadian flags on mini canvasses. They can use their hands to create the maple leaf and their fingerprints to fill in the sides.
Dance floor Organize a dance space and play songs by Canadian artists so everyone can get their groove on. Let's hear it for some Shania Twain!
Map it out Arrange a large map of Canada on a table and ask kids to name a province. Use our Canadian landmarks printables and have them match the cut-outs to the correct provinces.
This article was originally published on Jun 10, 2014
Weekly Newsletter
Keep up with your baby's development, get the latest parenting content and receive special offers from our partners