Birthday party ideas: Hollywood
Activities
Let young idols shine with a night of glamour and karaoke.
Photo by Jodi Pudge
The loot
Give them the star treatment with a mani-pedi set.
Photo by Jodi Pudge
Decor
Keep a clapboard on hand for those birthday photo ops.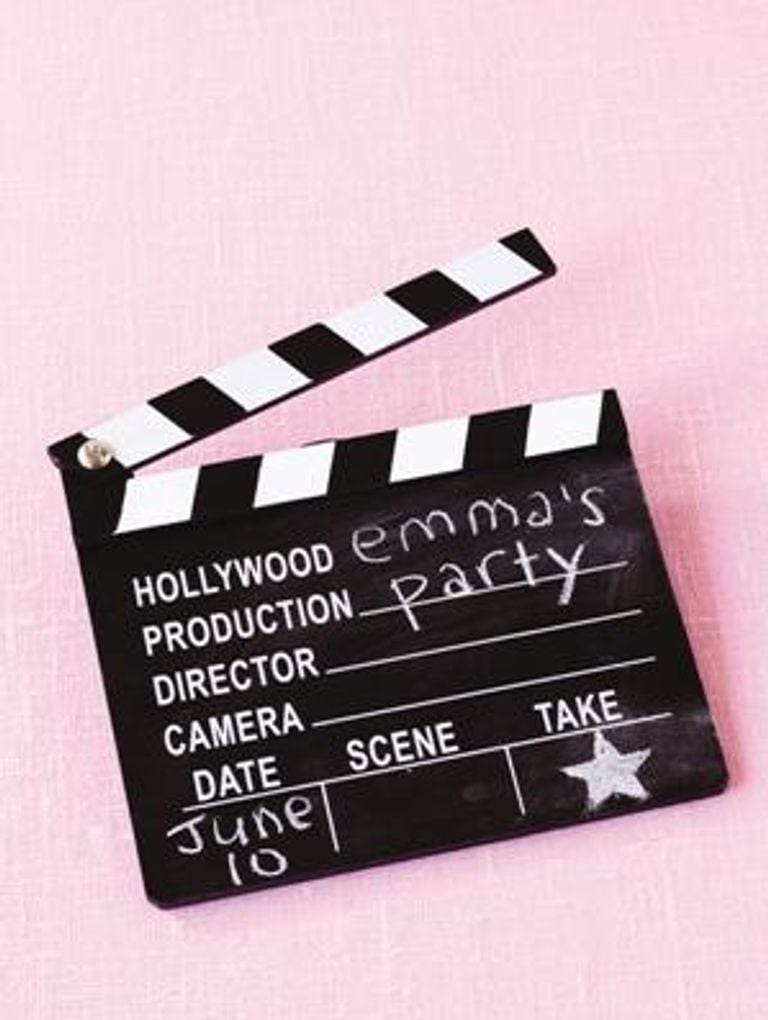 Photo by Jodi Pudge
Food: Walk of fame pizzas
Create Walk of Fame Pizzas by cutting store-bought pizza dough into star shapes. Spread tomato sauce to the edges of the pizza dough. Use a star-shaped cookie cutter to cut out stars of mozzarella, salami, zucchini and any other ingredients kids will like. Place on top of sauce. Bake until golden and bubbly. Serve one to each star at the party!
Photo by Jodi Pudge
More great party ideas
Photo by Jodi Pudge
This article was originally published on May 11, 2012
Weekly Newsletter
Keep up with your baby's development, get the latest parenting content and receive special offers from our partners