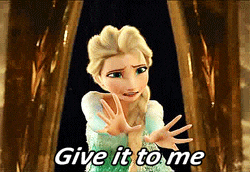 I mean, really, who doesn't have a crush on that big doe-eyed, powerful heroine? We do.
A new hashtag #GiveElsaAGirlfriend is swirling around the Twittersphere and we totally agree. Get this girl a lady friend in Frozen 2. And give us the first lesbian princess!
Here are some of our favourite reactions:
Stay in touch
Subscribe to Today's Parent's daily newsletter for our best parenting news, tips, essays and recipes.