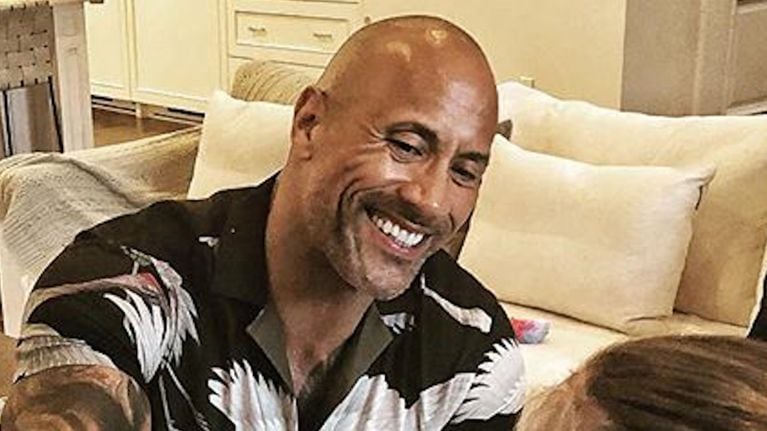 Photo: @therock via Instagram
Father's Day isn't until this weekend, but Dwayne "The Rock" Johnson is showing everyone what being a great dad and partner is all about. Take notes, other new dads!
The Rock and his longtime girlfriend Lauren Hashian welcomed their newest daughter, Tiana, back in April (she was born on the same day as Prince Louis—birthday twins!), and he melted our hearts with the sweetest post about her birth.
Now, he's gone and posted another picture on his Instagram that totally has our hearts melting once again. Take a look:
Yep, that IS a picture of The Rock spoon-feeding his girlfriend dinner while she breastfeeds their daughter. Partner of the Year right here, folks! We think this photo is absolutely adorable and obviously, his caption has us swooning too.
"Mama @laurenhashianofficial has her hands full nursing/feeding Baby Tia, so I'm feedin' mama her dinner. My pleasure," he wrote in the post. "So much respect to her and all mamas out there holding it down and running things."
As many moms know, breastfeeding a newborn involves a lot of sitting around not being able to do anything else, and sometimes, dads have trouble figuring out what they can do to help. Well dads, here's a shining example for ya. You can't breastfeed the baby, so why not feed your partner? And maybe afterwards, you can do the dishes and fold some laundry, too!
Now, we're sure The Rock isn't the only dad who's killin' the game by doing stuff like this, but come on, this picture is just so adorable. So bravo, sir, and happy early Father's Day!