Liv Tyler, 37, tweeted a photo of her seven-week-old baby boy, Sailor Gene, yesterday morning (Monday, April 6).
In the photo, Liv looks adoringly at her little guy—who's festively dressed in a sleeveless black knitted onesie with a white bunny on the back. Seriously, how cute is this?
Photo: Liv Tyler via Twitter
"Beautiful family weekend in the sun @davidgardner76 @tabithasimmons love you," the Leftovers star captioned the tweet (after a long thread of tropical emojis!)
And this just in, like Cate Blanchett, Liv finds herself "besotted" by her new baby boy with boyfriend David Gardner. Earlier today, she posted the following pic of Sailor's tiny hands, with the caption, "OMG I'm completely besotted with these amazing little hands. I just can't believe I grew them in my belly. So filled." Awww...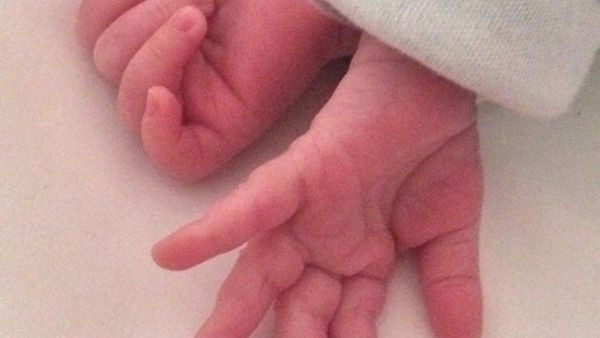 Photo: Liv Tyler via WhoSay
Sailor is Liv's second son. She's also got a son, Milo, 10, with ex-hubby Royston Langdon.
Love!
xo Haley-O
Celebrity Candy: Follow along as Haley Overland delivers the latest scoop on celebrity families—plus sweet celeb interviews! You can't have too much of this candy, so check back often.