There is a cat sitting on my lap purring away as I type this. I'm finally home after a long morning fighting traffic to get to the downtown studio. But it was so worth it just to see Heidi Klum! Check out that low-cut red suit! It was fabulous with the red-soled, leopard-print stilettos. Awesome. Truly everything I'd expect from Heidi Klum.

Was she going for some Canadiana by wearing head-to-toe red today? No, she said. But her husband Seal — with whom she said she had instant chemistry the "moment" she met him in a hotel lobby — did raise the bar for men everywhere by proposing to her on a mountain in Whistler! Yes, in Canada! So she does have a special place in her heart for Canada.

I would have loved to have interviewed Heidi today, but her schedule was simply too tight, and it wasn't meant to be. But I was so happy sitting cozy in the intimate CityLine audience. Though I've interviewed quite a few celebrities now, I'm actually (*cough*) still such an amateur. So it was a major treat for me to sit back and watch the fabulous Tracy Moore show us all how it's done! (She's a mom herself, and you can see how she does it HERE).

I'll post a link to the show tomorrow. But watch it (or PVR it) tomorrow 9 a.m. and 2 p.m. EST. And look for me sitting giddy in the audience with my best frizzy-rained-on hair! I've never EVER been in a studio audience before. So it was really COOL to see how it's all done. And it was really COOL to see Heidi arrive in a big black mega-limo and stand in the entranceway (probably a little nervous before her interview), get made up a little, and sit down RIGHT to the interview, and then dash out.



 

Heidi was in town to promote her new perfume Shine. The name "Shine," she explained, is based on Seal's poetic compliments to her. He always says she looks beautiful when they go out, that she glows (especially when she was pregnant), and that she "shines." She loves the simplicity of the name, she said, and its special meaning.

Though she was there to promote Shine, Heidi didn't actually talk too much about it. She talked more about life as a parent of four, her life with Seal, how handsome he is, what she eats (everything, especially since she has to be a "role model" for her kids), what she does for me-time (she designs before shuttling the kids to Saturday morning ballet, karate, etc.), and how she knew the "shop was closed" after four kids (she and Seal looked around the dinner table at their four beautiful children and knew their family was "complete").

Again, I'll post the interview link (it's worth the watch if you're a fan of Heidi's) and more pics tomorrow. Can you tell I'm excited for you to see it? I'll stop now before I give it all away!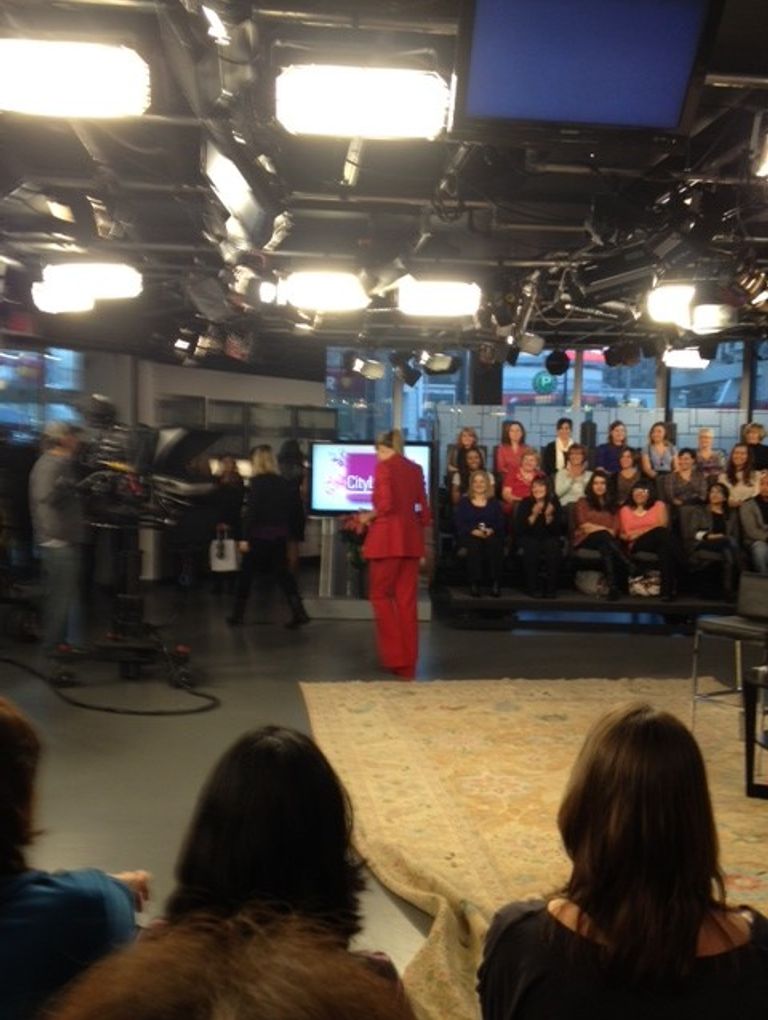 Off she went!

Love!
xo Haley-O