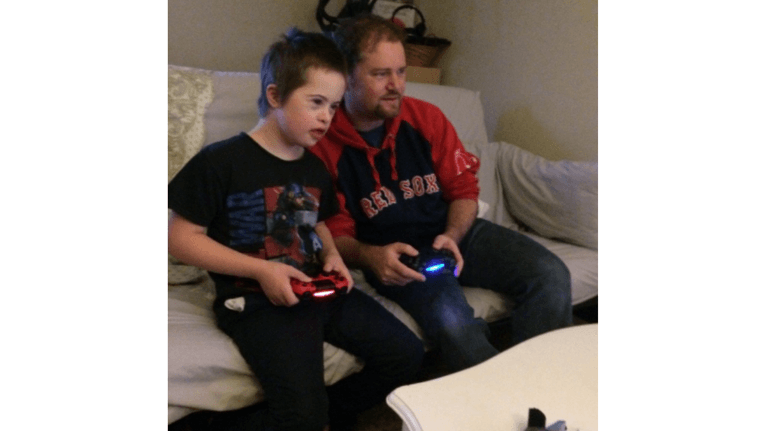 Photo: David M. Perry via Twitter
Were you dancing in front of the TV during Lady Gaga's Super Bowl performance? You weren't the only one.
Gaga's powerful message of inclusion in her song "Born this way" had Nico, a 10-year-old kid in Chicago, riveted. Nico has Down syndrome and his dad, David M. Perry, a disability rights journalist, tweeted out this video with the caption: "He was born this way too."
The video has gone viral with over 1.2k shares on Twitter and loads of loving comments.
While others were moved to tears.
Perry wrote a smart piece about how this simple video of his son became a viral sensation. We quite like this bit: "The short tweet was intended to suggest that disability belongs in Lady Gaga's broader argument that we should accept and celebrate difference...Because disability is a part of humanity's natural diversity, it needs to be part of the important conversations we're having about inclusivity."