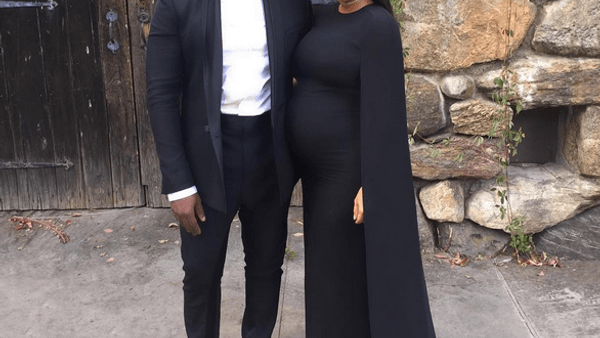 Photo: Kim Kardashian via Instagram
Kind of a genius move from a self-proclaimed king god genius!
Pregnant reality TV star Kim Kardashian celebrated the big 3-5 yesterday, and hubby Kanye West made it an epic day to remember—that's for sure!
As always, most of Kim's massive family joined in on the festivities—her sister Khloé Kardashian couldn't make it because she's staying at the hospital with her husband, Lamar Odom.
The big bash occurred yesterday afternoon, and I'll let Kim tell you what went down:
Photo: Kim Kardashian via Instagram
"My husband never ceases the amaze me!" she shared on Instagram with the above photo. "He rented out the entire movie theater to screen the new Steve Jobs (It's sooooo good BTW) and had all of my family & close friends come dressed up as their best pregnant Kim look (fake baby bumps provided on arrival!). Not sure if that was to make me feel less huge or just a fun cool theme but I loved it & had the best time ever, feeling so very comfortable eating churros with a bunch of pregnant women! Just what I needed, the perfect chill yummy food birthday!!!!"
A Steve Jobs screening for just the fam and a baby-bump party—like, full of mirror images of herself!? Amazing. As you can see, sometimes Kanye's utter outrageousness really works for him—this was the perfect party for Kim Kardashian, clearly!
Want to see a photo of all the baby bumps? You can thank Kim's sister Kourtney for posting this one on her Instagram.
Photo: Kourtney Kardashian via Instagram
"I wasn't expecting to look this way again quite yet," Kourtney captions the pic, "but Happy Pregnant Birthday @kimkardashian !!"
As you can see in the pic, Kim's half-sister Kylie gave a nod to her infamous pregnant butt selfie...
Bizarre idea for a birthday party, to be sure! But OK, kind of maybe a little bit genius.
Kim and Kanye are expecting a baby boy in December.