Parents begin teaching emotional literacy to their kids from infancy. "One of the things that's really important in the early years is for children to be able to understand how they're feeling and to be able to put words to those feelings rather than acting out," says Chapman.
She says the peak time for physical aggression in children is between ages two and five—before they start school. It's a time when kids grab, hit or bite because they don't have the language to express themselves adequately. But their aggressive communication presents an opportunity for parents to help them name those feelings and to coach them—through play or by moderating their play with other children—on how to get along.
Parents should also take a close look at their own emotional intelligence, says May Duong, director of parent education for Six Seconds. "It starts with our own self-awareness," says Duong. Her organization has found that parents who participated in EQ workshops had better family interactions as well.
Have you ever told your kids to "suck it up" when they were sad or disappointed? Or responded to a crying child with, "You're fine," or "Don't be sad"? That's not very empathetic. Slowing down and trying to be less dismissive of how our kids are feeling is the goal.
Freedman, a dad to two teenagers, thinks parents have a tendency to dismiss children's feelings because we don't know what to do with them—their emotions are so very big and raw that we want to flip the happy switch as quickly as possible.
"When my kids are expressing strong feelings, I feel overwhelmed," says Freedman. "But one of the things I've learned is that most of the time, I don't have to do anything. Kids cry and you want to fix it. Instead, just sit. Bite your tongue." You can validate or mirror their feelings, but ultimately, he says, "It's their job to learn how to fix it. You can help them by coaching them in the moment."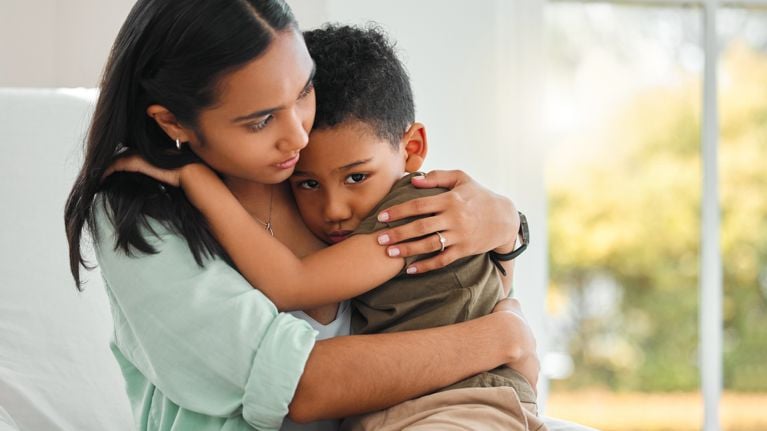 PeopleImages/ Getty Images