In partnership with Tourism Toronto
Photo: Courtesy of Ripley's Aquarium of Canada
1. Dive into marine life at Ripley's Aquarium of Canada
Have you ever seen a shark up close? At Ripley's Aquarium, families can get a good look at these toothy predators, along with octopuses, starfish, crabs, jellyfish and much more. The fun, interactive exhibits cover a wide range of marine ecosystems, from the Great Lakes to tropical reefs. Kids can get their hands wet at stations designed for play and learning, catch a Dive Show at Ray Bay and spot the sharks in the Dangerous Lagoon Tunnel.
Photo: Courtesy of the Gardiner Museum
2. Make art at the Gardiner Museum
Ordinarily, "kids + ceramics museum" sounds like a dubious combo. At the Gardiner Museum's Family Sundays, however, your little monsters are actually encouraged to touch things. From 11 a.m. to 3 p.m., kids can sculpt clay, paint tiles and more (adult supervision is required for kids under 12). The activities change each week, so check the museum's website to see what's coming up. Family Sundays activities are included with general admission; youth 18 and under get in free.
Photo: Hands-On Centre, courtesy of the AGO
3. Get creative at the Art Gallery of Ontario
Nurture your kids' creative side with activities at the AGO. Visit the Kids' Gallery, which combines specially curated art exhibitions with fun, hands-on activities. (The current feature is "Pets and Me: Explore, Imagine, Create," and it's on until November 2016.) At the Dr. Mariano Elia Hands-On Centre, children can enjoy making art, playing games, building things, storytelling, costume play and more. Admission to the Kids' Gallery and hands-on centre is included with your AGO tickets. Visit the museum's website for the centre's operating hours.
Photo: Courtesy of the Toronto Zoo
4. Meet the creatures at The Toronto Zoo
This sprawling, family-friendly attraction in northeast Toronto is one of the world's largest zoos—it features more than 500 animal species. The walking trails meander through seven world regions. Must-see features include the Giant Panda Experience, where you'll find Canada's only panda cubs; Tundra Trek, home of the polar bears; African Savanna, stomping grounds of rhinos, hippos and white lions; and the Great Barrier Reef, with its seahorses, moon jellies and much more. Kids can go wild in the Discovery Zone, which has an interactive area and a theatre with live animal shows.
Photo: Barbara Keenan Family Gallery of Hands-on Biodiversity, courtesy of the ROM
5. Explore our world at the Royal Ontario Museum
The ROM is known for its dinosaurs and mummies, but there's more to the museum than ancient artifacts. Kids will love the Patrick and Barbara Keenan Family Gallery of Hands-on Biodiversity, where they can touch hundreds of fascinating specimens from around the world while learning about the relationships between plants, animals and ecosystems. Next, visit the CIBC Discovery Gallery, an interactive zone designed to stimulate and entertain young minds. Kids journey through three themed areas based on ROM collections—In the Earth, Around the World, and Close to Home—with lots of touchable objects, costumes, puzzles and toys.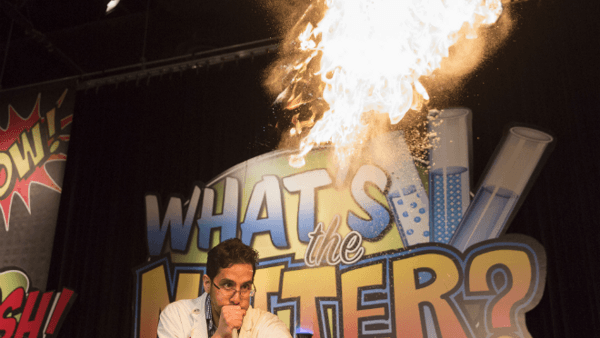 Photo: Courtesy of the Ontario Science Centre
6. Expand your mind at the Ontario Science Centre
For thrilling, brain-tickling fun, you can't beat the Ontario Science Centre. A visit requires venturing out of the downtown core, but it's worth it—you can easily spend a whole day here. Kids and teens will have a blast exploring zones dedicated to space, Earth, the human body and much more. The Science Arcade is a big, mind-boggling playground, while KidSpark is a space just for kids eight and under. Catch a film in the IMAX Dome, visit Toronto's only public planetarium, talk to scientists and enjoy lunch or snacks at the centre's restaurant or three cafés. We guarantee the kids will be exhausted by the time you leave.
7. Dig into the archives at the CBC Museum
This delightful museum on the main floor of CBC's Toronto Broadcasting Centre on Front Street features interactive exhibits, video archives, vintage gear and unique artifacts from Canadian television, such as the Tickle Trunk from beloved children's series Mr. Dressup. Plus, you can watch sneak previews of upcoming CBC programming in the Graham Spry Theatre. The museum is open on weekdays from 9 a.m. to 5 p.m., and admission is free.
Photo: Reenactment of the Battle of York, courtesy of the City of Toronto
8. Go back in time at Fort York National Historic Site
Toronto's history comes alive at Fort York, home of Canada's biggest collection of original War of 1812 buildings and site of the Battle of York. Start at the recently completed visitors' centre, where you can check out a variety of exhibits, and then tour the barracks and other buildings. Garrison Common, west of the fort, is part of the historical site and often hosts festivals and other events. Fort York is downtown, near Exhibition Place, and it's easy to reach by public transit.
Photo: Janet Kimber, courtesy of the Aga Khan Museum
9. Explore art and culture at the Aga Khan Museum
The Aga Khan, Toronto's newest museum, is devoted to Islamic civilizations and cultures. The building is an attraction in itself, with its lovely, light-filled spaces and open-roofed courtyard, but it's the exciting line-up of events, exhibitions and special programming for kids aged five to 12 that have made the museum a popular hangout for families. You'll receive a free Family Exploration Kit that turns your walking tour into a treasure hunt: find special creatures, write an adventure story or look for patterns. Family Days happen every Sunday afternoon—visit the classrooms to do puzzles, make animal masks and play games.
Want to get your kids involved in planning your visit? Made for kids, Tourism Toronto's site yo-toronto.com is packed with videos, games and fun facts about many of the city's family-friendly attractions.