The Internet is filled with cutesy and hilarious pregnancy announcements, but we have to give credit where credit is due: This latest one takes the cake for best announcement ever.
Part of its brilliance is, unlike a lot of them, it's candid and organic—you really can't make this sh*t up.
A family of four are on their way home when mom asks the two girls in the backseat if they want to hear a secret—and they're eager to hear it. She then announces that there's "a baby in mommy's tummy."
After a brief pause, the older sister scrunches up into a perfect Claire Danes cry face, declaring her disdain for having another younger sibling (but, joke's on her, because it turns out that the mom is pregnant with twins. Ha. Double whammy).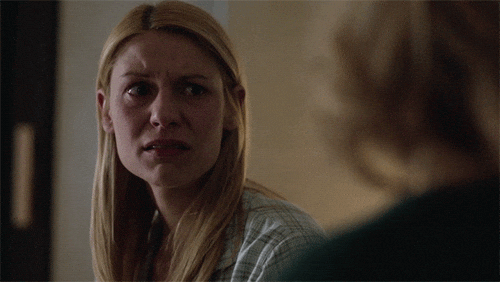 But that's not all. No, it gets so much better.
The family of four is driving along when all of a sudden you hear a thump.
"Did you hit a dog," asks the mom, horrified.
"No, it was already on the road," replies the dad. And then the two start arguing! At one point the mom angrily tells her husband, "You ruined our pregnancy announcement." Like we said, you can't make this sh*t up.
It's obviously horrible that there was a dead dog on the road (hopefully the kids didn't realize!), but you can't help but giggle at how this pregnancy announcement went from bad to worse.
Read more:
Watch this ninja mom attempt to scoot out of her sleeping baby's room
12 best pregnancy announcement videos
Celebrity baby announcements